CH. Adigun of Ekongo Kaross of Crownwood (Import Germany)
---
South African Champion

Pedigree No: KUSA ZA1701274C10

Date of Birth: 08.03.2009

Sire: CH. Shane
Dam: Crownwood Tunja

Breeder: F. Leseberg, Germany
Owner: Terence Haywood, South Africa

HD A2-B1 and ED 0-0

Height: 68 cm
Weight: 44 kg

full scissors bite

PEDIGREE
Adigun and his 11 siblings were born 30 years after the birth and 19 years after the death
of their sire "CH. Shane" (breeder: Thomson, Rhodesia/Zimbabwe) at the German kennel
Ekongo Kaross (breeder: Leseberg).
Adigun's beautiful South African dam "Crownwood Tunja" (breeder: Terence Haywood,
kennel Crownwood) was exported to Germany and inseminated with the frozen semen
of "CH. Shane". "CH. Shane" was born on 26.01.1979 and imported to Germany from
Rhodesia/Zimbabwe by Helga Juergens, Kennel Makaranga.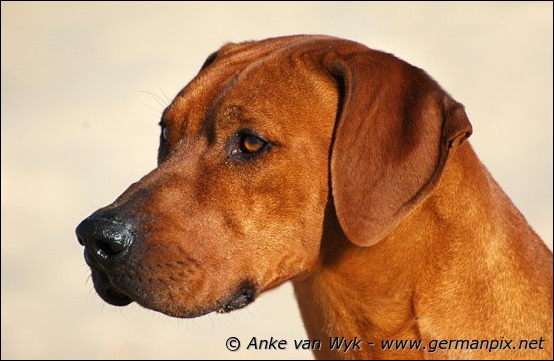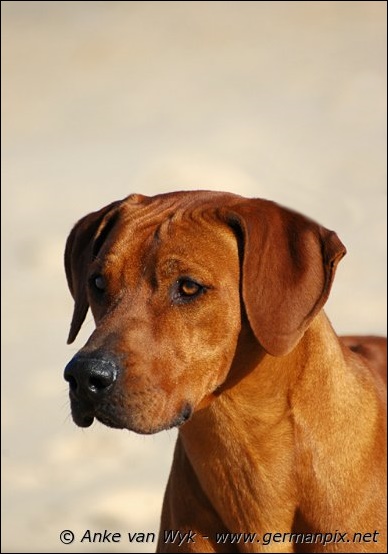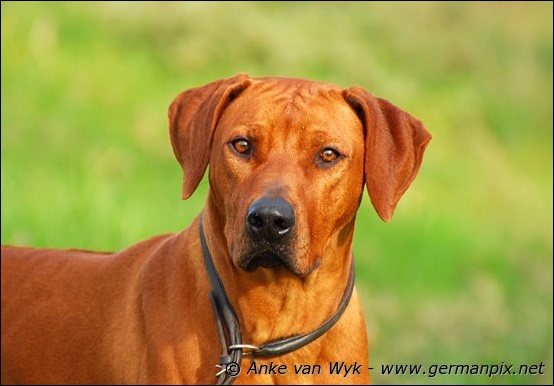 Although Adigun is an excellent show dog (South African Champion)
he and his owner Terence prefer to spend time in the woods or on the beach.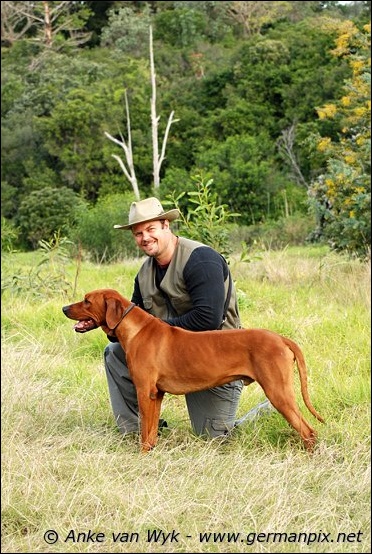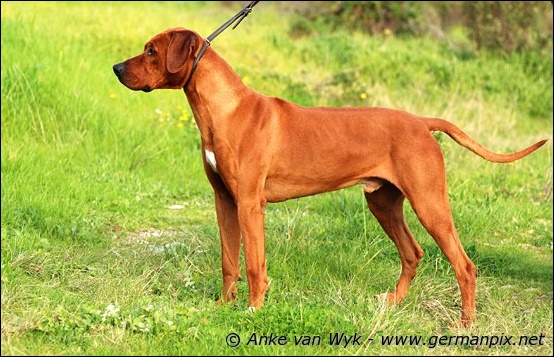 In the woods Adigun can do what he likes most: running and hunting.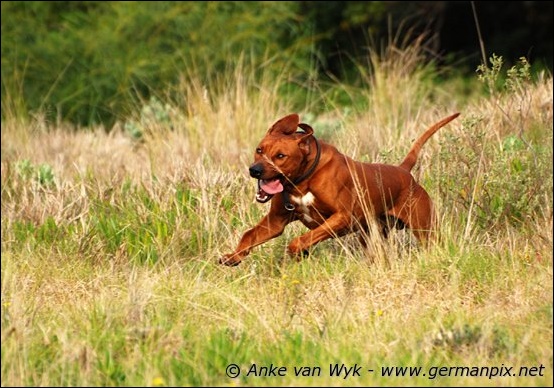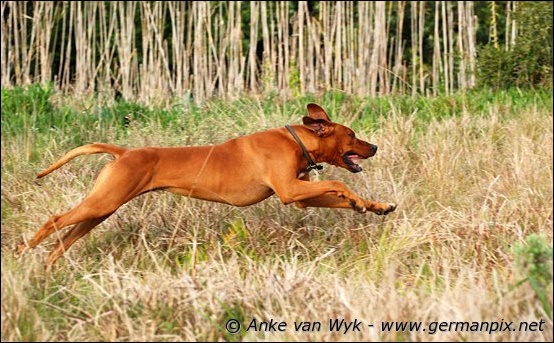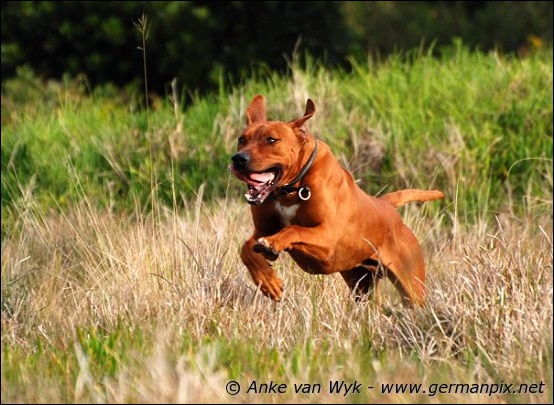 He is also very good in mantrailing.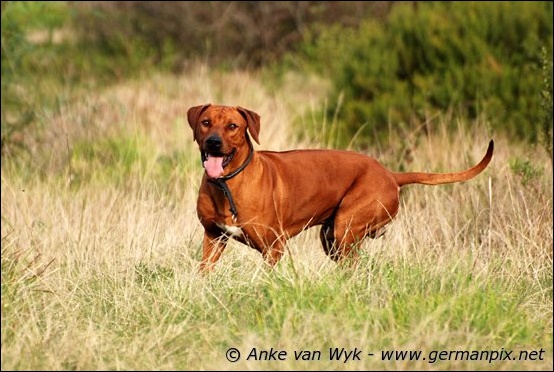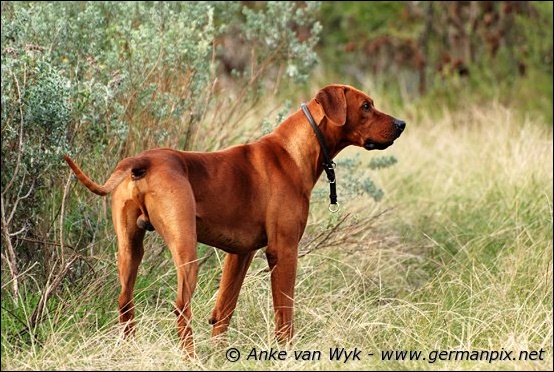 Adigun has an excellent temperament.
He doesn't have problems with other dogs
and enjoys playing with kids.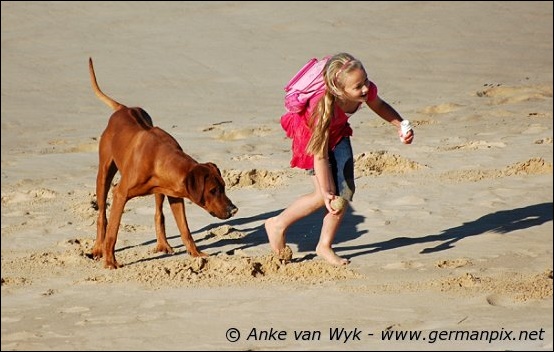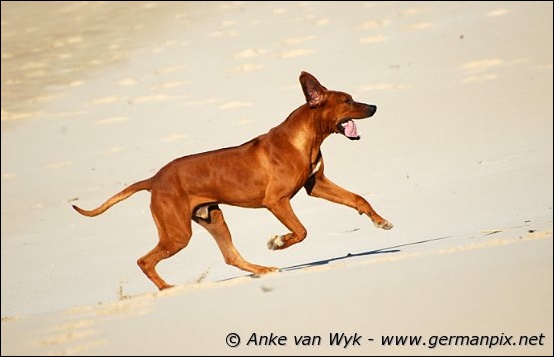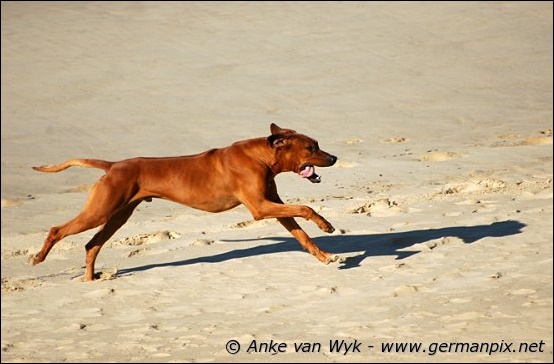 At home he is an excellent guard dog :-)

---

Adigun as a 3 months old puppy (21.06.2009)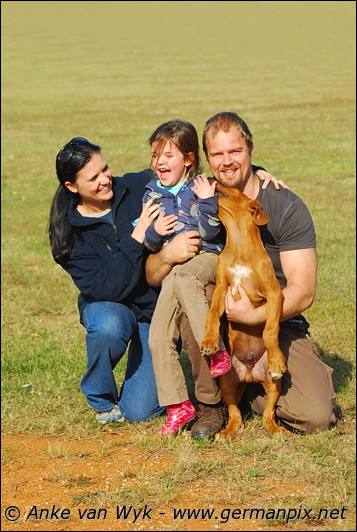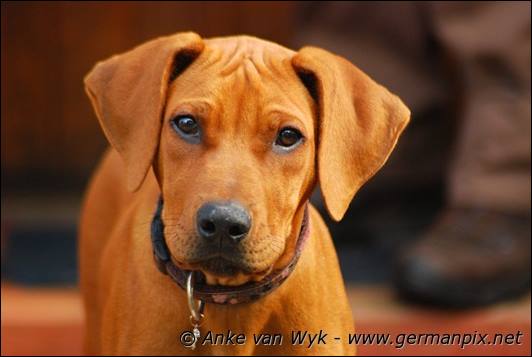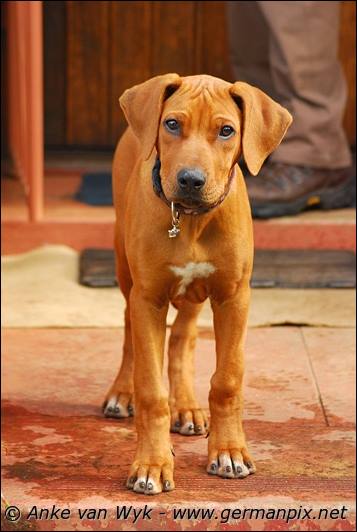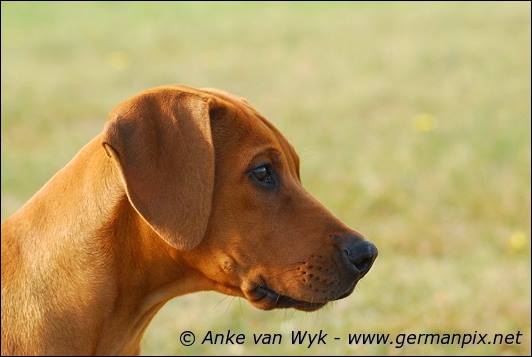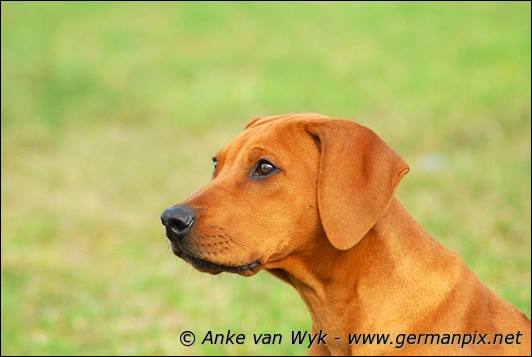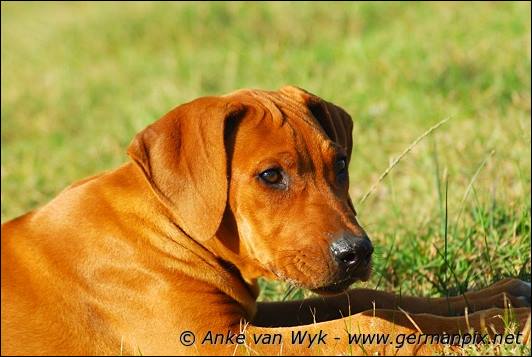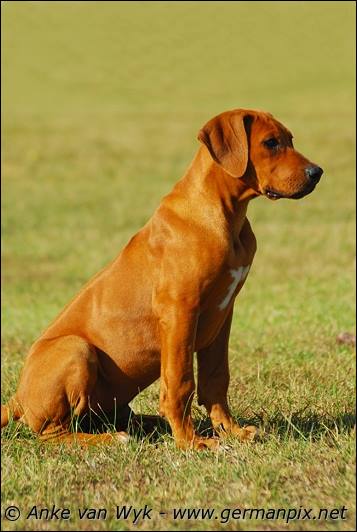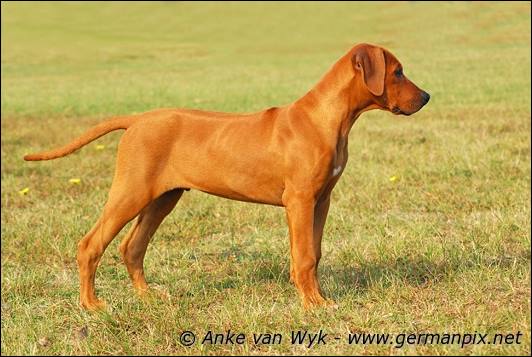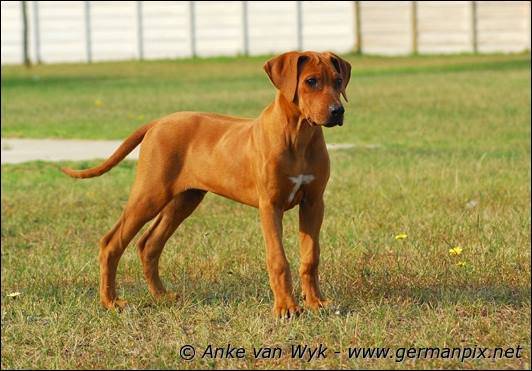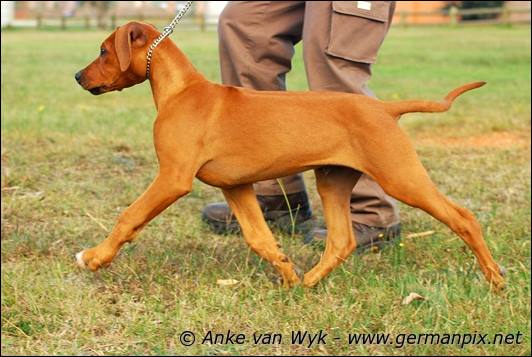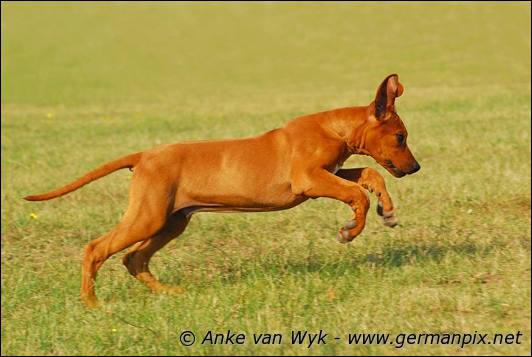 ---

Adigun as an almost 5 months old puppy (02.08.2009)

On his first show (Open Show PE Kennel Club, 02.08.2009)
Adigun was rewarded Best Ridgeback Puppy, Best Puppy in Group
and then 2. Best Puppy in Show.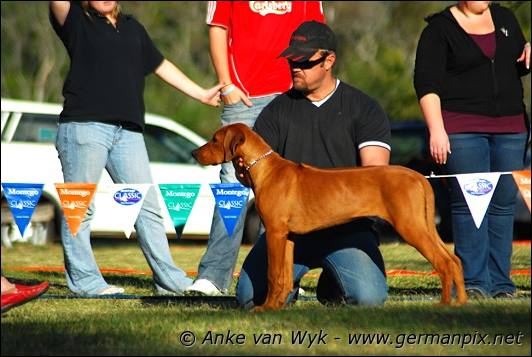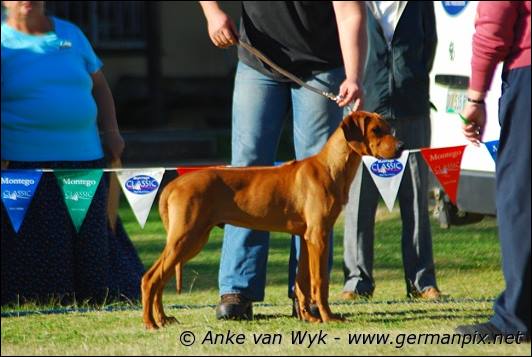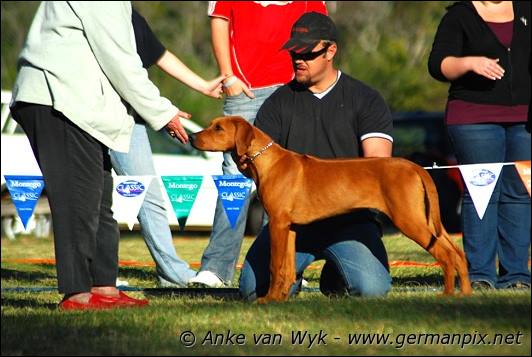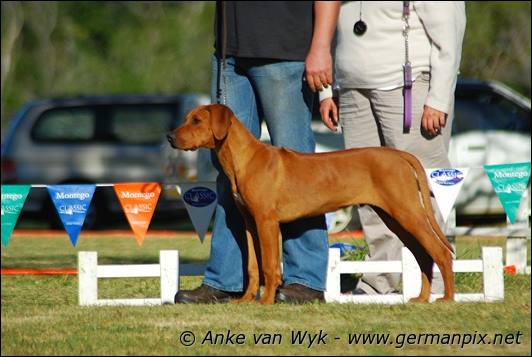 ---
Copyright © 2012 Anke van Wyk. All rights reserved.